November Newsletter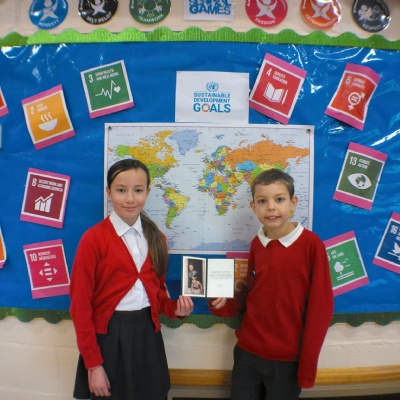 Dear Parents & Carers,
With Christmas only a few weeks away, Foxton is buzzing with excitement. In the dates for your diary section below you will find details of our Christmas Dinner plans, magnificent infant production and last day of term carol service. We are also looking forward to decorating a Christmas Tree as part of the upcoming Foxton Church Christmas Tree Festival!
The children are working incredibly hard this term and are talking enthusiastically about their science and history topics. In English, we continue to focus on reading and ask for your support in listening to your child read every day at home. In writing, Badger Class were thrilled to have received replies from Neil O'Brien MP and the King in response to their recent letters.
There's also been an exciting addition to our school since the last time I wrote to you. I'm pleased to share that our outdoor classroom has been completed! If you would like to explore our new learning space, the gates will be open at the end of the day on Friday (2nd December) for you to have a look around. The new space will help enrich our Foxton Curriculum further and give more opportunities for whole classes, small groups and individuals to immerse themselves in nature and the values which underpin our Global Goals.