October Newsletter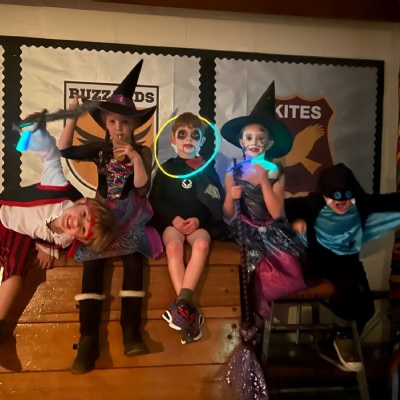 Dear Parents & Carers,
I hope this newsletter finds you well. Rested after the half-term break, we're excited to share all the wonderful things that have been happening at school as well as a few bits to really look forward to in the run up to Christmas.
Halloween School Disco
A Spooktacular Success! First and foremost, I want to thank everyone who attended and supported our Halloween school disco. It was a night of ghoulishly good fun, and the funds raised will play a vital role in supporting our school, in partnership with the Foxton School Association. Your presence and contributions are greatly appreciated and the children's behaviour was fantastic!
Fundraising for the Robert Monk Hall playpark
I'm pleased to share that we raised £275.69 towards the redevelopment of the Foxton playpark. Thank you to everybody who took part in our non-uniform day, bought items at our cake sale and sponsored Roger to wear his old school uniform to school!
Enriching PSHE with Life Education
Our school had the pleasure of hosting several Life Education workshops last week as part of our PSHE (Personal, Social, Health, and Economic) curriculum. These engaging sessions provided our students with valuable life lessons and skills that will serve them well as they grow and learn.
To read more, please click here.